BLACK FRIDAY

30% cashback sitewide

it doesn't get much better than this
Enjoy a 30% cashback off of everything you buy on the eshop
from November 24th until November 27th 11:59pm.
It's our biggest deal of the year. Period.
MORE DETAILS
black friday wishlist
Here are some of our most popular scents.
We would get one of each if we were you.

New at Juliette?
HERE'S some inspiration!
Buying perfume online can be tricky.
Click on the buttons below to access a selection of products fitted for every needs.

our seasonal selection
These are our absolute bestsellers from the season.

NOT A PERFUME
It's our most iconic fragrance for a reason.
A molecular fragrance made out of a single ingredient.

The result?
A minimalist, pure and unique scent.

This is the best blind buy and the safest choice
for anyone new to Juliette!
not an advent calendar
Our first ever NOT an Advent Calendar.
Contrary to the traditional ones, this one is meant to be opened from Christmas onwards.

With 6 products inside, it's truly the gift that keeps on giving!

And you get all of this for $160 (value $220)
holiday gift set
One of our best deals this season.

It contains a full size bottle of our iconic Not a Perfume,
as well as a FREE travel spray of our
latest summery creation, Lust for Sun.

Its packaging is 100% made of paper, making it
the first 100% recyclable gift set we created at Juliette has a gun.
With its imprint reminiscent of the knit of a Christmas jumper,
it's already so cute that you won't even have to pick a gift wrap for it!

$145 (Value $175)
for 'Not a perfume' addicts
Can't get enough of Not a Perfume? We've all been there.
Meet our Not a Collection, with products meant for home & body
- all beautifully scented with Not a Perfume.

GIRL MATH
It's a deal on a deal. Buying these products during our Black Friday sale will help you save even more than usual.
You'll get 30% cashback on top of the existing discounts. Meaning the more you buy, the more you save. This is basic girl math.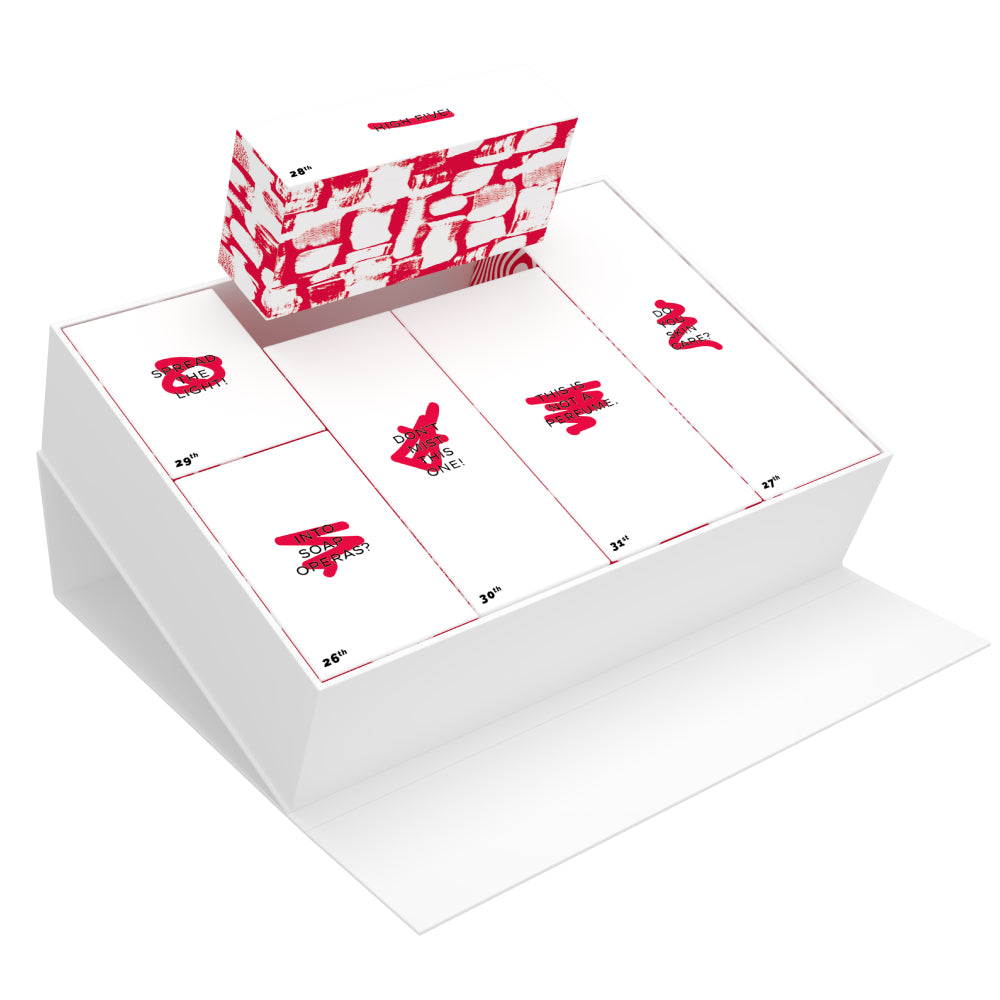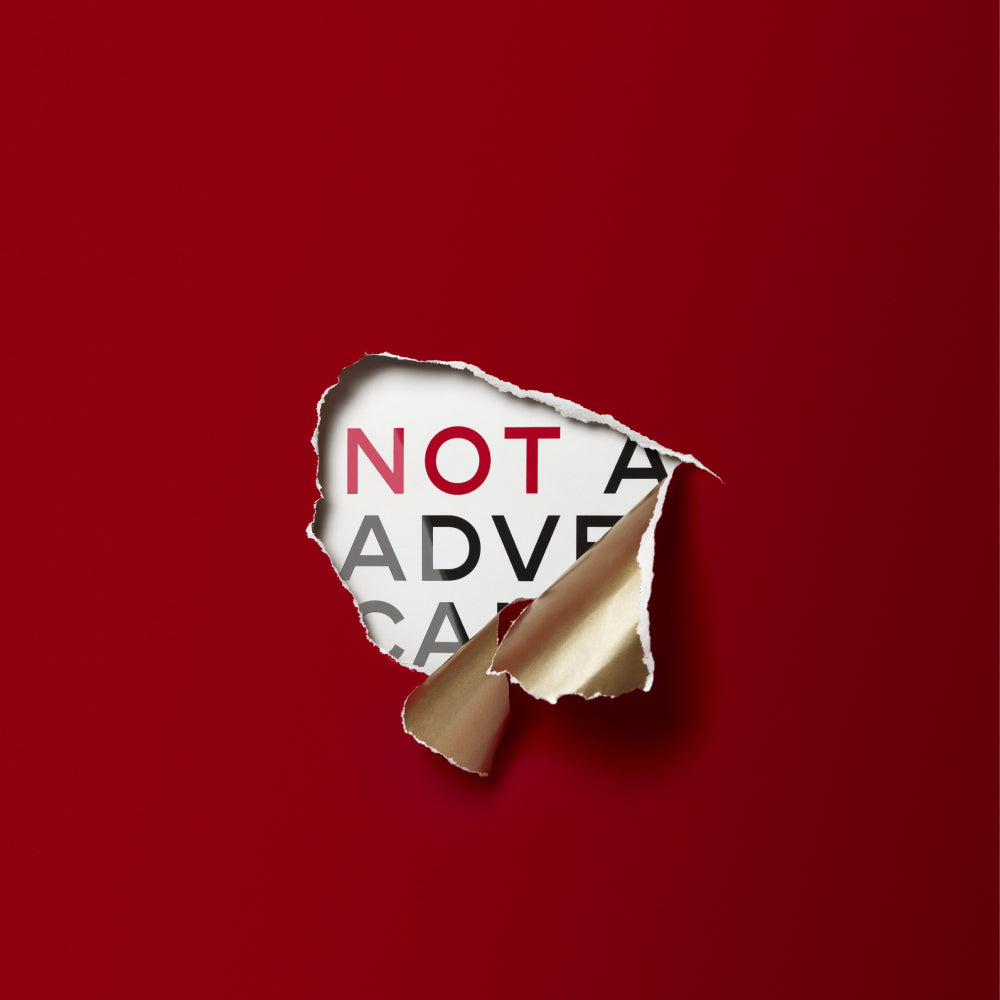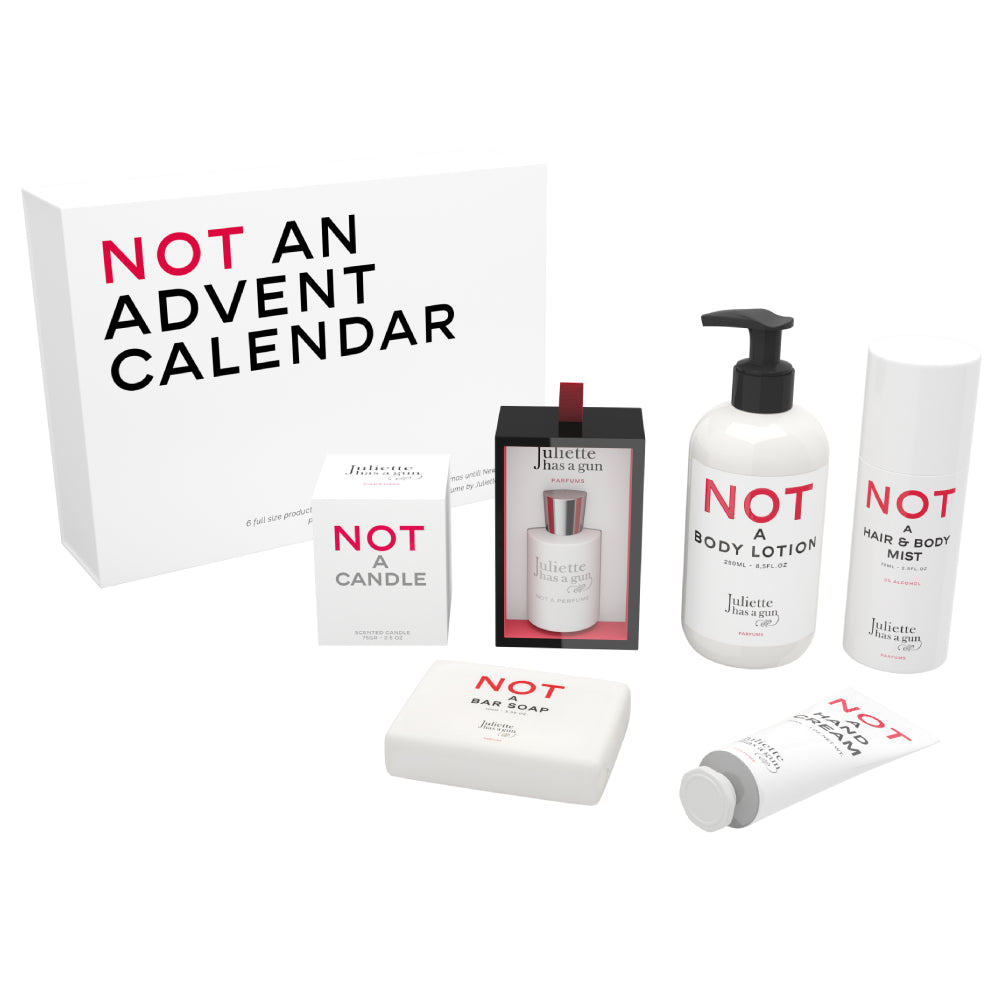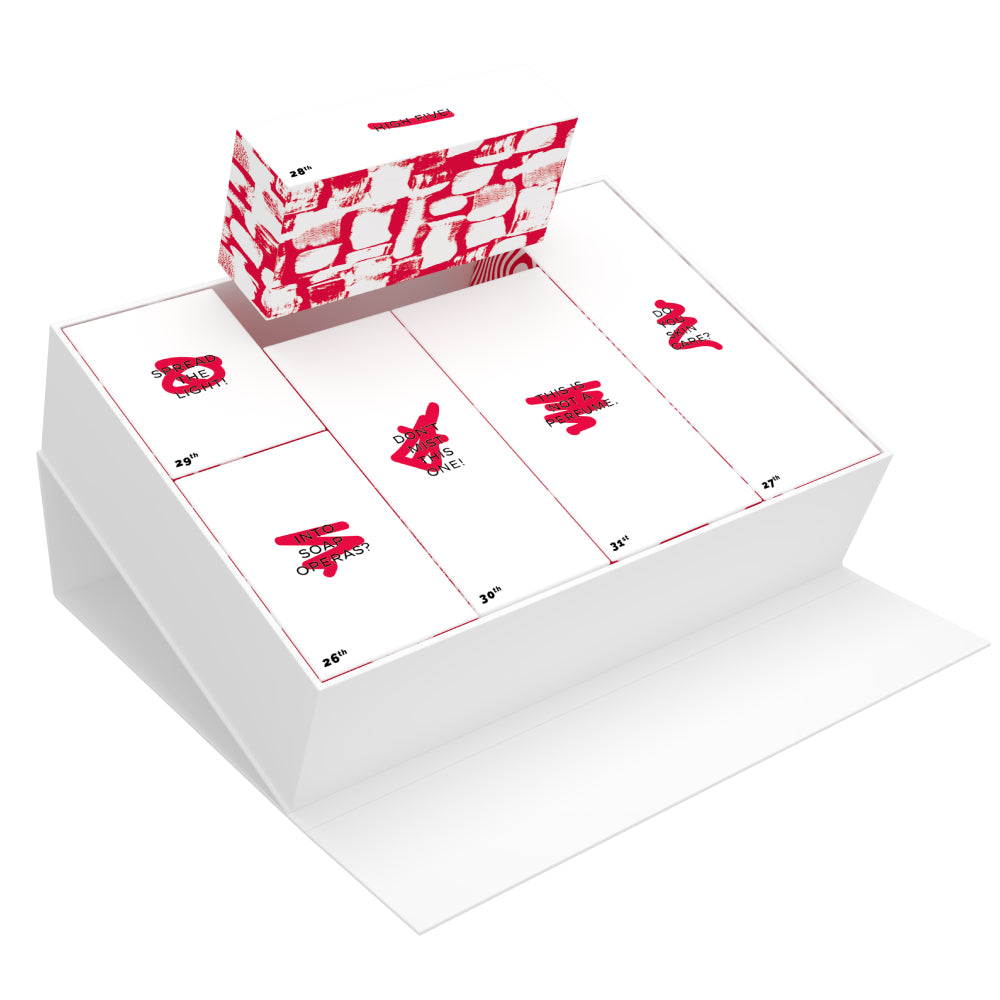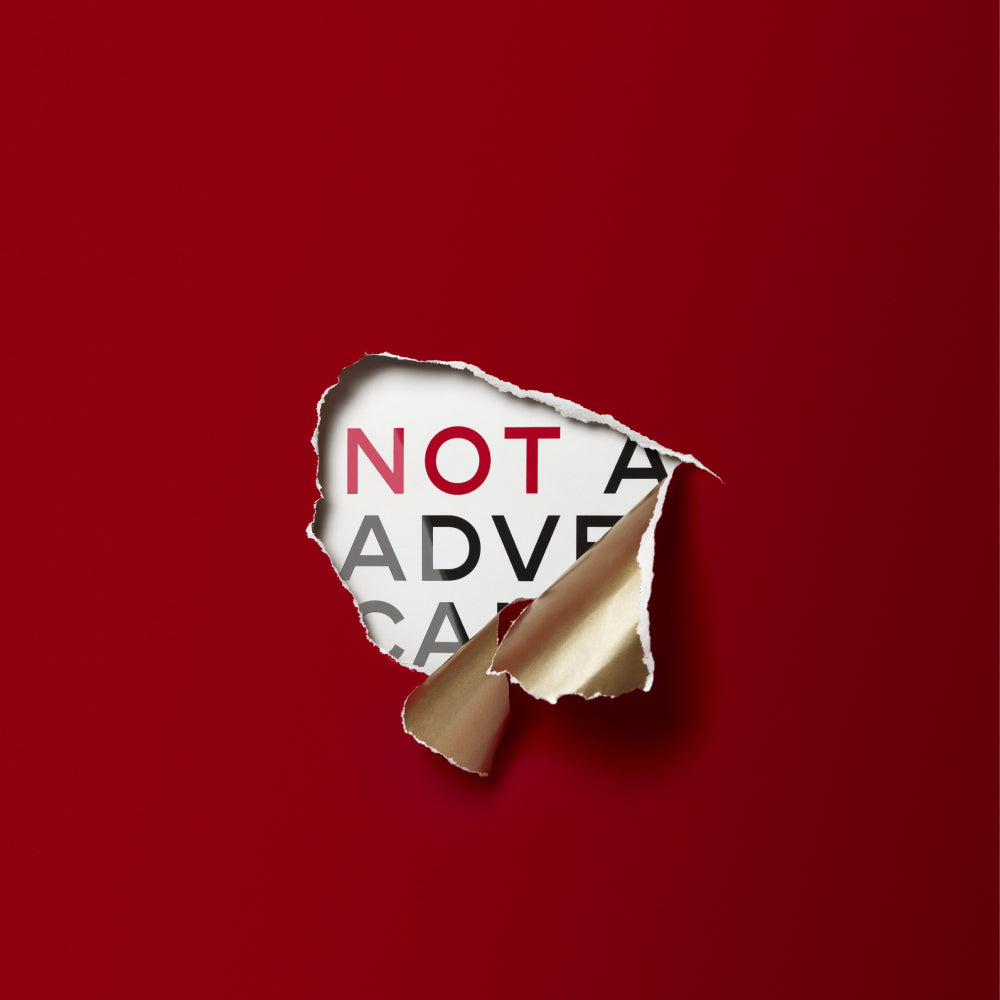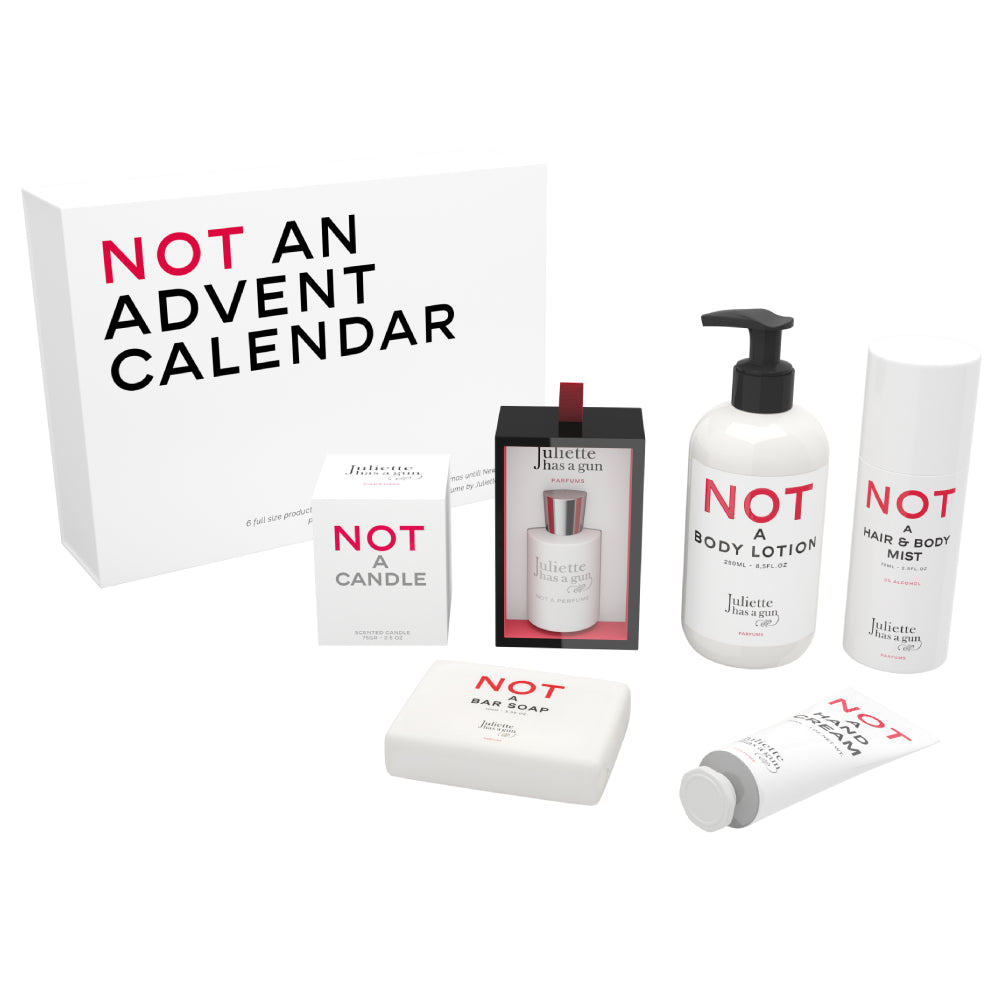 Not an Advent Calendar
$160 (value $220)
Contains 6 products to open from christmas onwards. The ultimate gift that keeps on giving. Now with 30% cashback.
View Details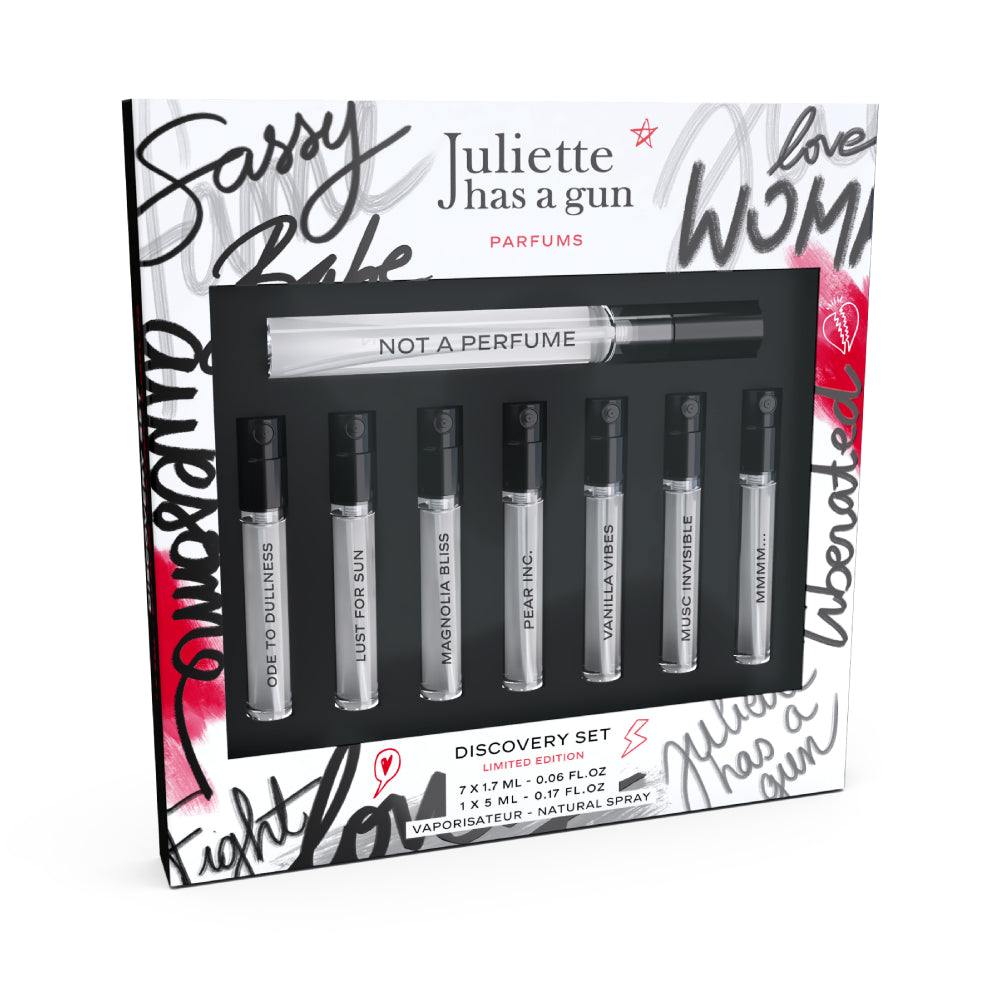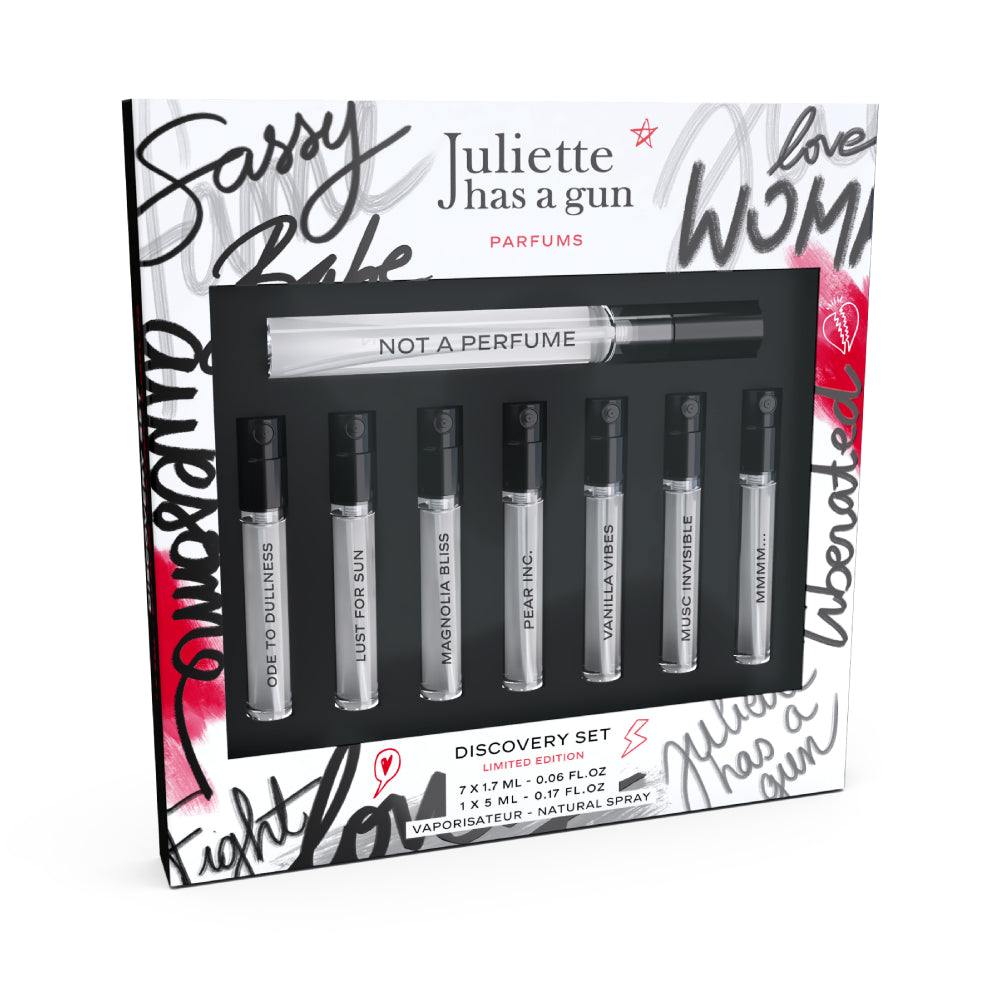 Discovery Set Ode to Dullness
$30, but make it 100% redeemable
This is the best way to find your signature perfume. You get 8 of our most iconic scents + a $30 coupon to use on your next purchase. ANd of course a 30% cashback.
View Details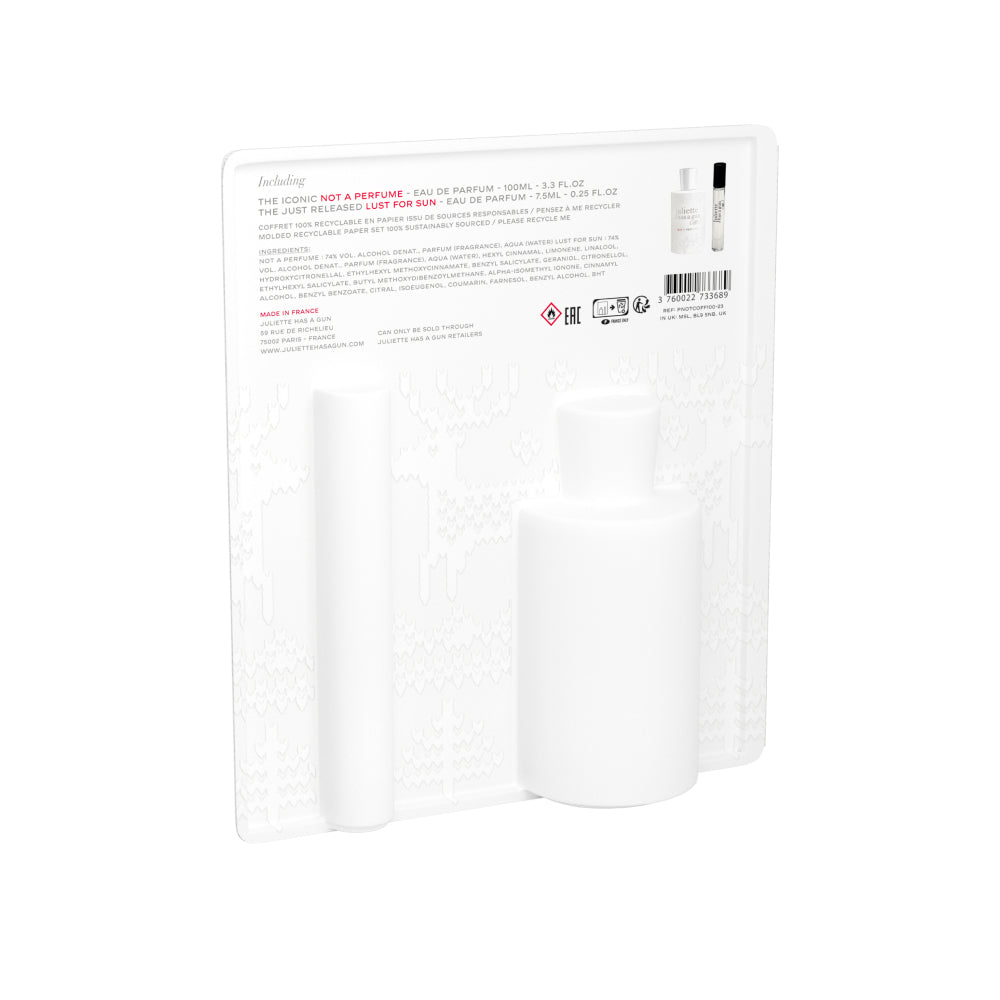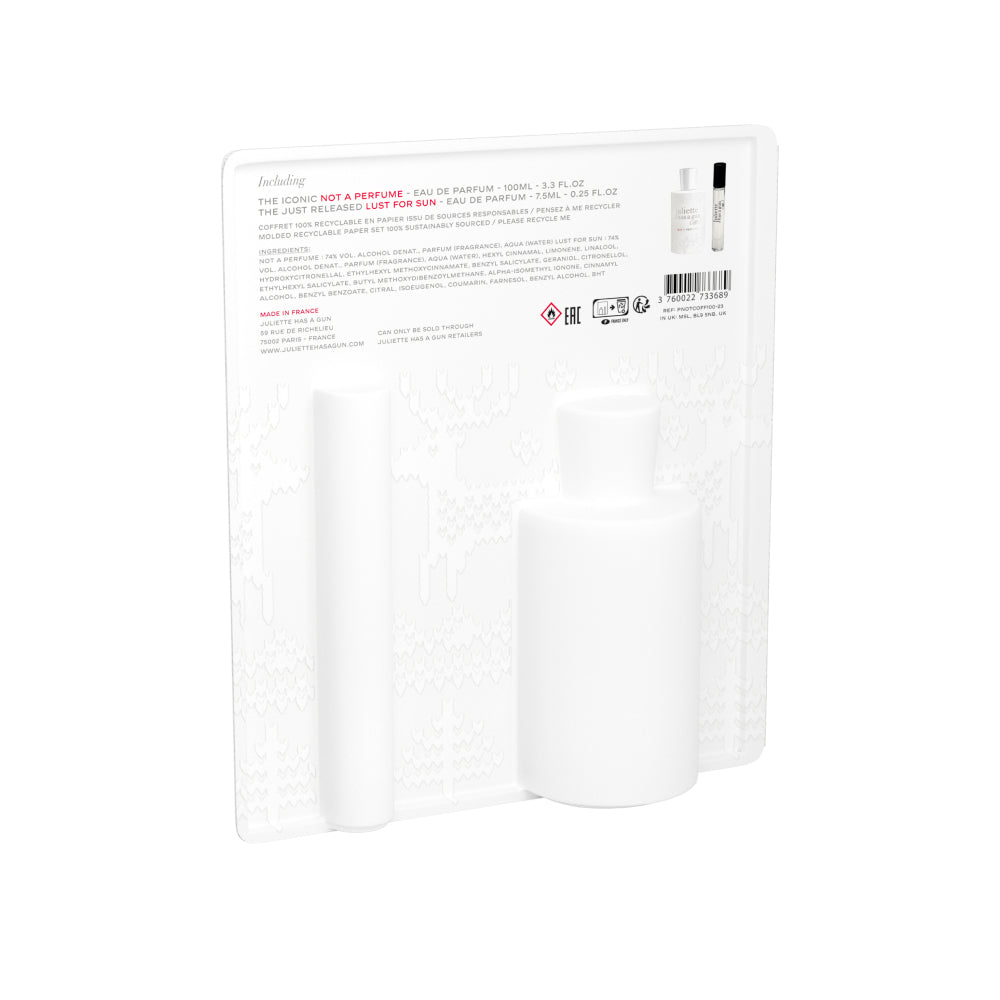 Holiday Gift Set
$145 (value $175)
It's giving season and we're feeling generous!
This set contains our most iconic Not a Perfume and is basically gifting your a Lust for Sun travel spray for FREE. And let's not forget about that 30% cashback.
View Details
GIFTS UNDER $55
We've got gifts for every budget.
We get it, some people just don't deserve more. AND they don't have to know that you're getting a 30% cashback off of this.
STILL LOOKING?
Buying a perfume online can be tricky. If you scrolled down to here, it means you didn't quite find what you're looking for.
Let's break it down to the main olfactory families.
Your skin but better. Comforting, clean & pure
floral perfume
Who doesn't want to smell like flowers? Intriguing, seductive & feminine
The most delicious scents Exquisite, inviting & Addictive
MUSK perfume
For anyone looking for a delicate, pure and almost intimate scent.
floral perfume
Floral scents are the most seductive and feminine perfumes.
gourmand perfume
For anyone wishing to smell simply so delicious.